Be Kind Heart (Autism Speaks)
Help Us enhance lives today and accelerate a spectrum of solutions for tomorrow.

Autism, or autism spectrum disorder (ASD), refers to a broad range of conditions characterized by challenges with social skills, repetitive behaviors, speech and nonverbal communication. According to the Centers for Disease Control, autism affects an estimated 1 in 44 children in the United States today.

Autism Speaks is dedicated to promoting solutions, across the spectrum and throughout the lifespan, for the needs of individuals with autism and their families. We do this through advocacy and support; increasing understanding and acceptance of people with autism; and advancing research into causes and better interventions for autism spectrum disorder and related conditions.

Size Dimensions: 7.5" x 6.5"
Disclaimer: Redline Steel will donate one hundred percent (100%) of the proceeds of the "Be Kind Heart", defined as $20 sales price minus the $10 cost of goods, to Autism Speaks.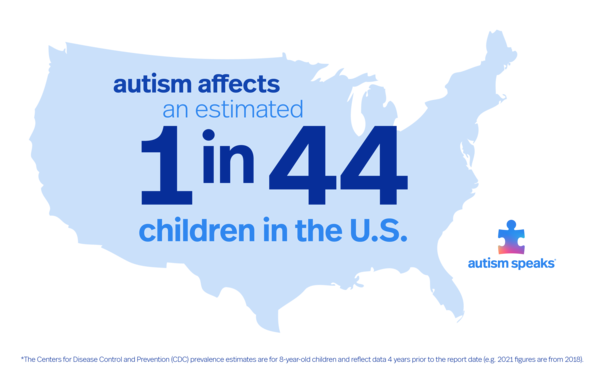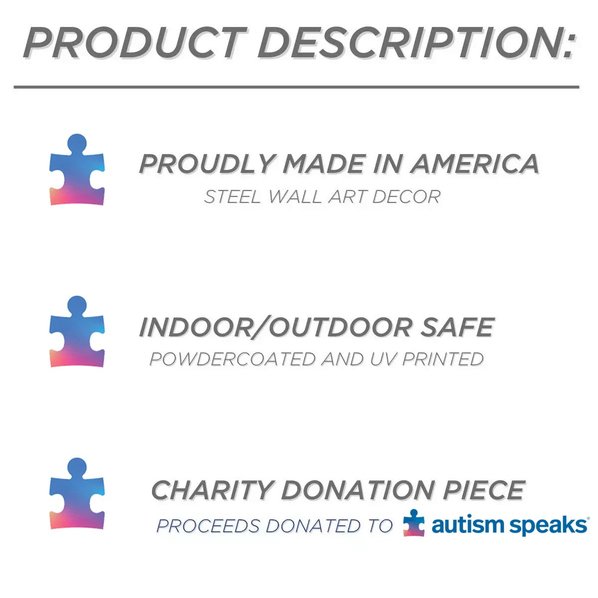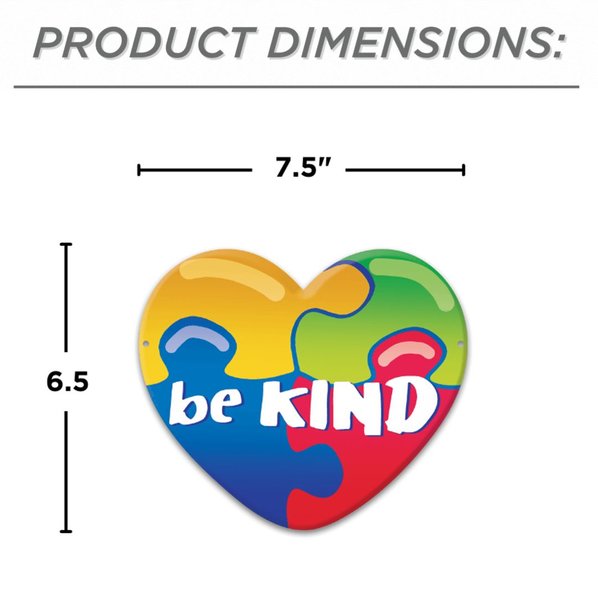 PRODUCT OVERVIEW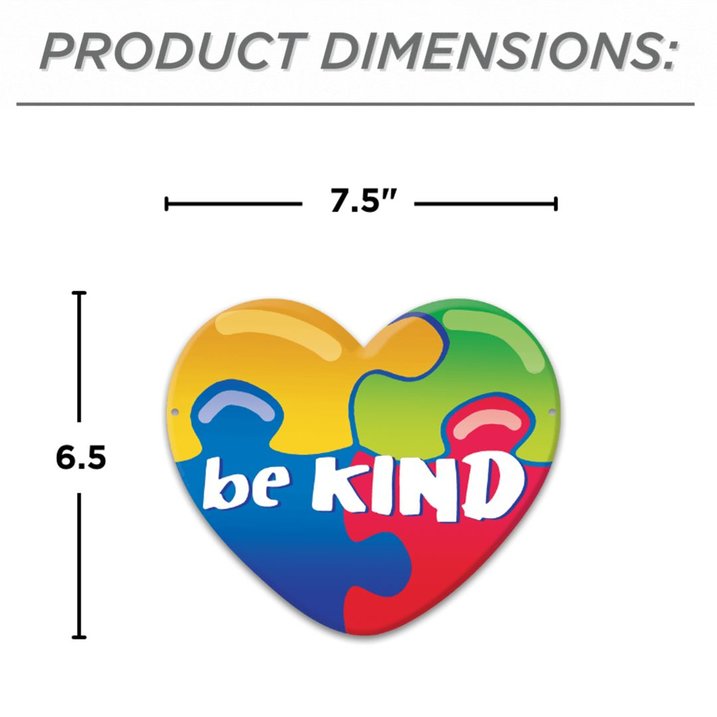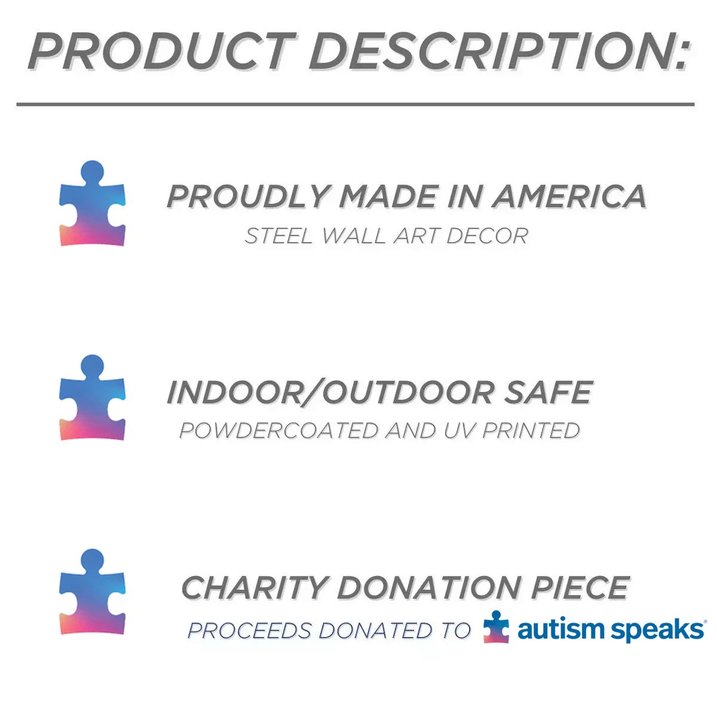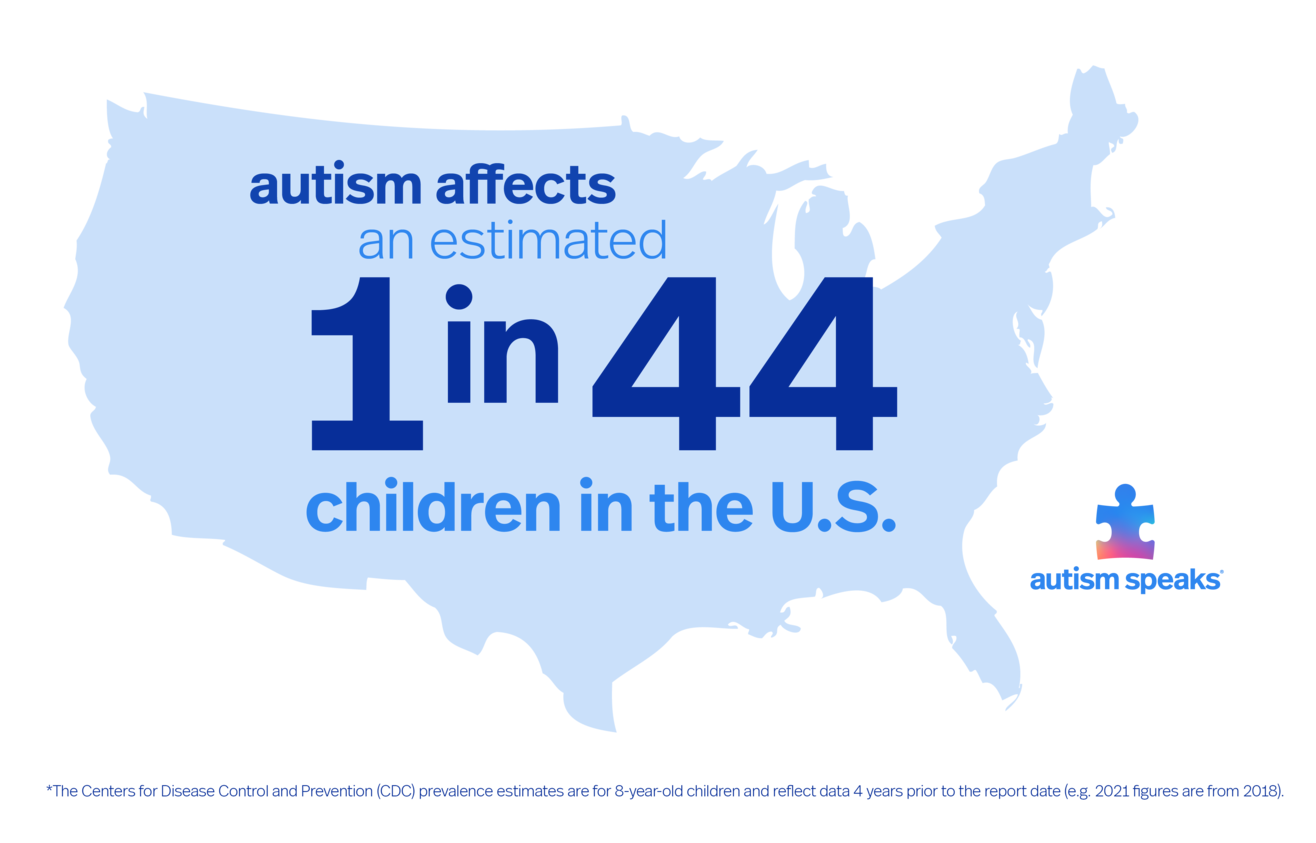 TO MAKE A DIRECT DONATION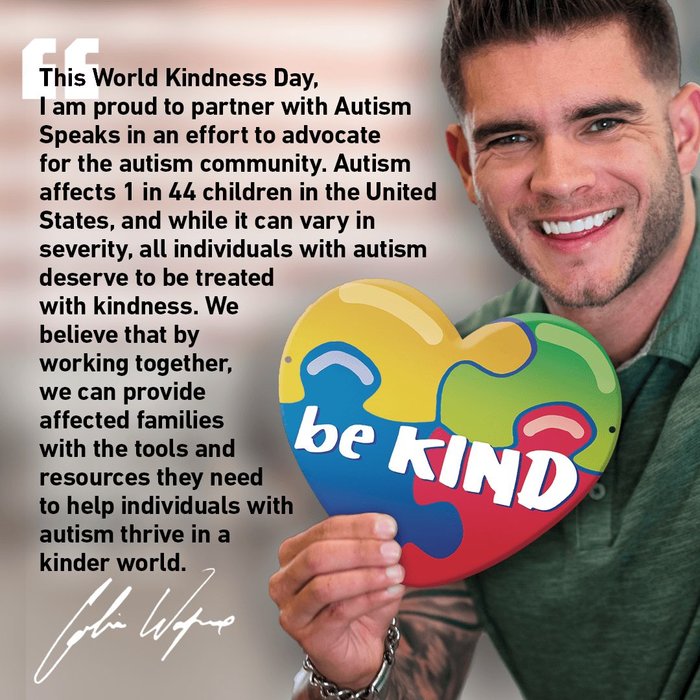 "Why supporting manufacturing in America is so important" (Colin Wayne - CEO/Founder)
Frequently Asked Questions
We have 2 manufacturing and fulfillment centers with over 150,000 square feet in in Huntsville, Alabama.
Do you offer other products?
Absolutely, we have hundreds of other product options to choose from on our main website RedlineSteel.com ranging from Steel Wall Decor, Apparel, Canvas, plus more.
Can your Steel Products be displayed both outdoors and indoors?
Our Steel Products are powder coated to prevent rust and corrosion, enabling the customer to display both indoors or outdoors without worrying about potential damage due to weather or climate conditions.
Do your Products Come with Mounting Holes?
Yes. All of our Steel and Metal Décor come equipped with complementary mounting holes pre-designed for customer convenience and easy assembly.
We're so confident you'll love our American-Made products that we offer a 30 Day, Money-Back Guarantee if you are not 100% satisfied. Just mail your item(s) back to us within 30 Days from the delivery date for a full refund. No questions asked!
What kind of payment options do you offer?
We offer several methods for ordering online. All Payment Options are listed below and are valid for all items listed on our website including All Major Credit and Debit Card, Paypal, and Amazon Pay.
Do you offer International Shipping?
Unfortunately, we do not currently offer International Shipping, however, this is an option that we will be looking into in the near-future. At this time, we only offer Domestic Shipping within the United States, with the exception of APO/AE addresses. We do not offer shipments to territories such as: Puerto Rico, Guam, etc. We CAN however ship to Hawaii and Alaska.
What type of steel do you use?
All Steel Items are laser-cut from high quality, American-Made cold-rolled steel for rigidity and high-quality durability.
Can you design something that is not listed on your website?
We currently only offer custom items that are listed on the website. We do not currently offer custom designs that are sent by the customer.
Where can I enter my Discount Code?
Discount Codes are entered on the Checkout Screen in the Box labeled "Gift card or discount code."
Where can I view all Company Policies?
To view our Company Policies, please refer to the bottom of the website in the footer section.
Yes, we offer $25, $50, $75, and $100 Electronic Gift Cards on our website. You will receive your Gift Card code after checkout via the Email Address used for the purchase.
TO MAKE A DIRECT DONATION